Okay, while the dust hasn't yet settled vis-a-vis the merits, or lack thereof, of the new
Star Wars
picture (I've checked in with my thoughts in an update to "Your Big Sci-Fi Movie Weekend" a couple of posts below), let me just add that attached to Episode III is a trailer for another movie hotly anticipated by nerds and fanboys the world over, and here I would have to count myself among their number. The original Marvel comic book
The Fantastic Four
was always one of my favorites as a young kid, and it has always been my hope that it might get a movie treatment along the lines of, say, a
Spider-Man 2
, a movie based on the
other
major text of my adolescence.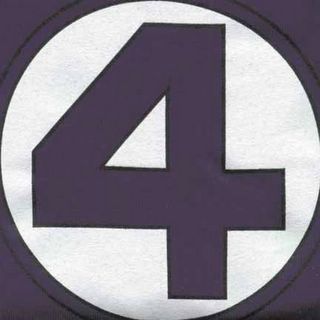 But after having seen the new trailer Sunday, I'm afraid I smell the distinct aroma not of Sam Raimi's respectful yet vibrant takes on the Peter Parker saga, but that of Ben Affleck and
Daredevil
. Maybe it's just the way the trailer is cut and pitched, but if there's as much clunky line delivery and "extreme" action smothered in a KROQ-friendly pop metal soundtrack in the actual movie (who knew Johnny Storm would be such a bitchin' motocross fiend?), then I may just have to stay home and break out the musty old comic books instead. My fingers remain crossed that the
Daredevil
vibe gives way to something more like Raimi's movies, or the
X-Men
, which took me completely by surprise. Only time will tell. Or perhaps we're in for another unique comparison in cultural influences: how will the big-budget live-action
Fantastic Four
hold up next to that other super family spectacular, the one at the center of Brad Bird's
The Incredibles
?